BioProduction Frankfurt 5-7 November 2019
SERVA is looking forward to welcoming you as a visitor at our stand at the BioProduction (5 - 7 November 2019) in Frankfurt, Germany.
What ar we offering?
Our strategy is to provide a comprehensive assortment of traditional as well as innovative specialties – everything you need for your experiment. Well known in the community of Isoelectric Focusing are the SERVALYT™ carrier ampholyte buffers. At SERVA, we develop and produce special reagents for protein electrophoresis, e.g. precast gels (SERVALYT PRECOTES™, FocusGel), markers, solutions, stains.
One of our latest and famous technologies is HPE™ (High Performance Electrophoresis) – a workflow in protein analysis which combines horizontal conventional electrophoresis with superb resolution applying large gel format using a unique equipment (HPE™ BlueHorizon™ flatbed system). Based on requests from customers we developed the complete workflow and protocols for various applications, e.g.:
Isoelectric Focusing analyzing samples from food, plant, seed, diagnostics (e.g., urin, EPO)
SDS PAGE 1D and 2D / DIGE Western Blotting (proteomics, HCP coverage analysis)
Fluorescent, colorimetric and chemiluminescent detection and documentation
But that's not all: SERVA offers everything for common slab gel mini electrophoresis calling it PRiME™ (Premium Resolution in Mini Electrophoresis) – precast gels, gel media, buffers, blotting. Our equipment line called BlueLine supports the electrophoretic separation and is exclusively available from SERVA and "made in Germany".
You have protocols in place that utilize products that are no longer available? Looking for replacement of "ExcelGel™", "PhastGel®" or "Multiphor™ II" or even an automated gel staining device? No problem. We have the solution (and the products) to transfer those applications to state-of-the art technology utilizing HPE™.
Our technical service department supports you with online services, videos, webinars and workshops. Need assistance beyond the standard support? Our experts can help you to establish your workflow – e.g. antibody separation by IEF, 2D Western blot-based HCP analysis.
From sample preparation to evaluation - our know-how for your success!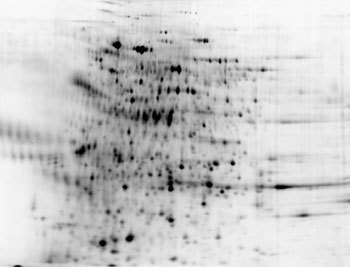 You will find us in Hall 12.0, Stand No. 120F22